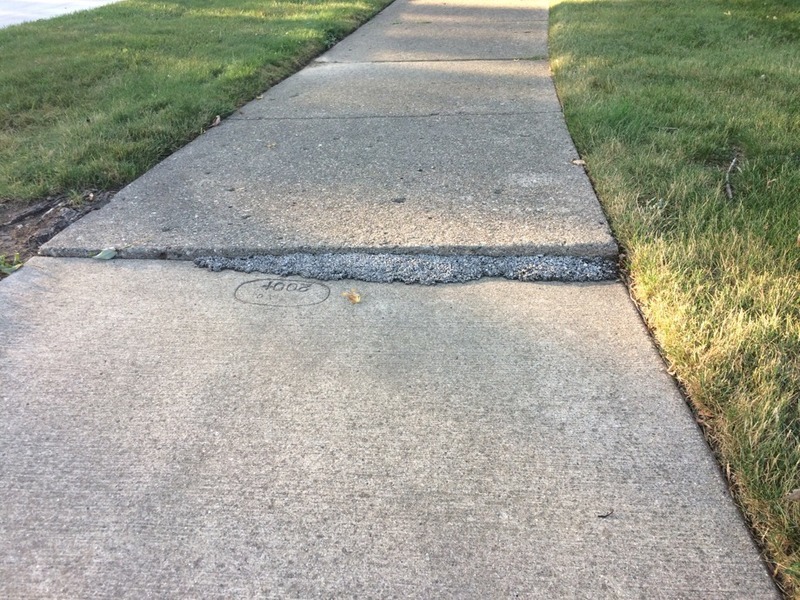 Oakland sales have a new requirement: Sidewalk Ordinance. This requirement resulted because too many people were tripping and falling on the uneven, cracks, and holes on the sidewalks. And then, the people were suing the City.
For example, an uneven sidewalk caused caused a man to trip and fall on June 12th. The fall resulted in a trip to the Emergency Room. The man had facial contusions, and other scrapes and contusions on his shoulder, arm, hands and leg. Someone used cold patch previously to "fix" this problem but it obviously wasn't good enough. The man said, "The sidewalk needs to be replaced by someone who knows what he is doing."
But there is some temporary good news. As of December 1, 2020, the enforcement of the sidewalk certification requirement will be suspended for all properties that close escrow between December 1, 2020 and January 29, 2021.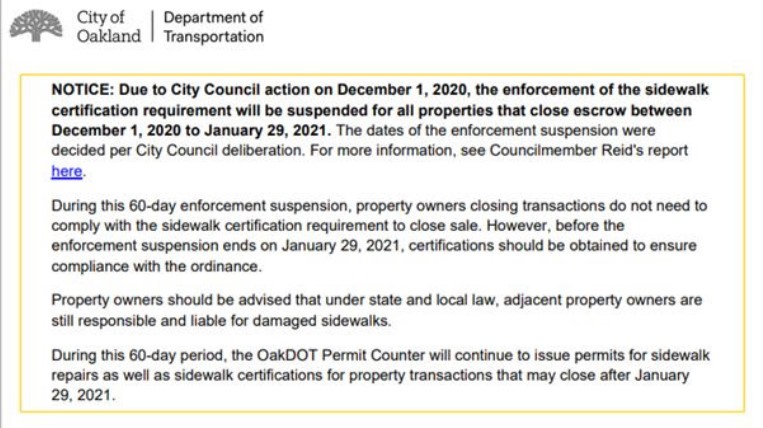 Background: Effective July 9, 2019 – Before a title transfer may be completed, property owners must complete an inspection and any necessary repairs and upgrades to bring abutting sidewalks into compliance. (Oakland Municipal Code Chapter 12 Section 12.04.380).
So you don't live in Oakland?! It may be a good idea to check the condition of the sidewalk of the property. If it's a tripping hazard, it might be a good idea to fix it.
Need to sell or buy a house? Questions? Call me today.
I also do probate real estate sales.
Ernest Villafranca, Realtor 510-418-9443
Residential and Commercial
www.oaklandhomesales.com
Hablo Español